TORRENT – FREE DOWNLOAD – CRACKED
Have you ever play Zuma in VR, and what if i tell you it is a First-Person perspective game? You will definitely have a lot of fun with this game shooting balls as if in reality, Now it comes, Let's go.
ABOUT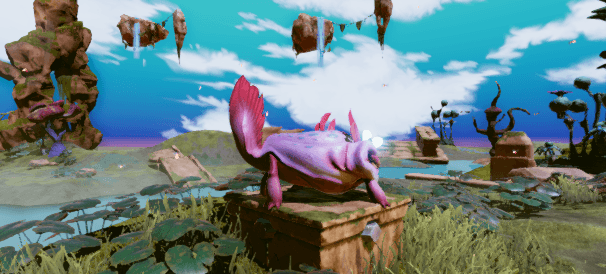 One day you wake up and find yourself falling deeply in a miracle land bursting with traps and trickery, If you want to back to Earth, you need to survive the ancient monster of Zuma. Fire magical balls from your stick to make matches of three or more and clear the deadly chain before it reaches the monster.
Explore all the levels, If you're good, you'll rack up huge combos that'll help you on your way. So scan quickly, think serious and aim smart, or you'll always stay in this miracle and never back to Earth!

【How to play】
1、Pick up the magic stick in front of you,select a level, and then press joystick to fire;
2、when a ball have insert in to the ball chain and have more than 3 balls line up as same color, those balls would clear out automaticly;
3、Becareful, when a ball in the chain move to the end of the chain, the monster will eat them all, it means you fail, Only when you clear them all you will success.

【Feature】
1、Day mode, Night mode;
2、8 levels,each level have unique magical and stereo track;
3、Color ball is magic ball, it can clear out 4 balls right besidet it.
DOWNLOAD DETAILS
Title: Zuma Legend VR
Genre: Adventure, Casual, Indie, Racing, Strategy
Developer: Curious Studio
Publisher: Curious Studio
Release Date: 28 Nov, 2018
Release Name: Zuma Legend VR
Cracked by: BlacK FlaG
Release Size: 894.99 MB
---
DOWNLOAD TORRENT
Enjoy
Minimum:
OS: Windows 7 – 64 bit
Processor: Intel® i5-4590, AMD FX 8350 equivalent or better
Memory: 8 GB RAM
Graphics: NVidia GeForce 1060
DirectX: Version 11
Storage: 2 GB available space
Screenshots
All Torrents are seeding 24/7. If you don't know how to install, you can see at "How To Install" tab .
If you like it, Share it!
More Similar articles