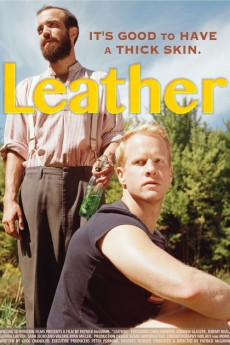 2013
Comedy / Drama / Romance
Synopsis
Andrew's a gay city-dwelling man who takes his lover Kyle to the mountains to clean out the estranged father's home. The father was known to be a hoarder. They arrive to find Birch, a leather worker, living there in a nicely-maintained and clean house. Birch has just ended a straight relationship with a woman who moved away. He has been forging the father's name on checks. He claims to have a new will giving him the home and property. Andrew disputes the value of this claim and the two, who were once childhood companions, fight.
They come to an understanding and come to very erotic sexual encounters in the woods while Kyle's finding a gun, a huge cache of money and some paperwork (which remained not viewed). The forged checks, gun, cash are part of the viewer's instinct to believe Birch may have killed the father to gain control of the house, land and funds. The father's hand-burial on the property without doctors, death certificate, and without autopsy, also allow the viewer to wonder if Birch has killed the father and hidden the evidence. Is Birch an innocent who just takes what life hands him or a conniving monster up to no good? Birch has a way of making people feel at ease and trust him, so it's possible he truly was a caregiver to the father and an unaware wanderer/hippy who doesn't know how legal issues work. Kyle goes back to the city knowing his lover, Andrew, is having an affair.
Andrew is left in a sexual relationship with Birch. Birch writes to the ex-girlfriend to encourage her visit. The viewer has to wonder if Birch is truly bisexual or is using Andrew to get Andrew comfortable-enough to allow Birch to remain in the house (and not question the circumstances of Andrew's father's death), or is plotting to kill Andrew to eliminate any other claim to the inheritance.
---
Tech specs – Reviews
---
1 hr 36 min
Aspect Ratio: 1280*720
Frames: 23.976 fps
Audio: English 2.0
Size: 883.08 MB
Leather
---
---
Screenshots
---
---
Download
---
Torrent
Available in: