TORRENT – FREE DOWNLOAD – CRACKED
MYHA is a First Person Adventure game (Myst-like), part of a sci-fi series named The Black Cube (ASA: A Space Adventure…). Visit Myha, a moon in a far away solar system, and try to understand why you were teleported there.
ABOUT

A LOST ISLAND ON A FARAWAY MOON
From the creators of ASA: A Space Adventure and RoonSehv: NeTerra
About
Myha: Return to the Lost Island is a first person scifi adventure game developed by Denis Martin with Unreal Engine 4, based on the Black Cube series created by Simon Mesnard. It was funded on Kickstarter in November 2017.
Story
"2012. You are a cosmonaut from the country of Tongolia on planet Terra, sent to the Moon to identify a distress signal. It was supposed to be the one of Philippe Forté, an astronaut who disappeared the year before. But when you land and explore the moon, there is no more signal. Mysterious events occur: you discover a strange Black Cube artefact that teleports you to an unidentified island, in an all new world. This island is in another solar system, far away, on a moon called Myha. There, someone was obviously waiting for you in order to test you… For what purpose?"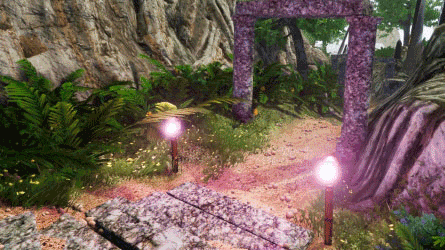 Features
A cooperation between Simon Mesnard (ASA: A Space Adventure, Catyph, Kitrinos) and Denis Martin (RoonSehv)
Created in Unreal Engine 4, the first game in the Black Cube series to benefit from full3D graphics
This is a remake of the free original 2d game 'Myha' of 2016, with new puzzles, an improved island, increased gameplay, updated story, and more!
All new Original Soundtrack composed by Olivier Maurey (Age of Sounds)
Challenge your skills with the Black Cube series: rigorously explore the world by taking notes on a sheet of paper and solve puzzles with an advanced difficulty to progress in the game
10+ hours of gameplay, animated opening and ending videos, English/French voices, immersive scifi story
DOWNLOAD DETAILS
Title: Myha: Return to the Lost Island
Genre: Adventure, Indie
Developer: Denis Martin, Simon Says: Play!
Publisher: Simon Says: Play!
Franchise: Black Cube, The Black Cube series
Release Date: 14 Apr, 2019
Release Name: Myha Return to the Lost Island-PLAZA
Cracked by: PLAZA
Release Size: 2.31 GB
---
DOWNLOAD TORRENT
Enjoy
Minimum:
OS: Windows 7, 8, or 10 – 64 Bit
Processor: Quad Core Intel i5 3,4 Ghz – or equivalent
Memory: 4 GB RAM
Graphics: GeForce GTX 470
DirectX: Version 11
Storage: 5 GB available space
Additional Notes: Mouse + keyboard. Includes hearing aid and colour-blind options
Recommended
OS: Windows 10 – 64 Bit
Processor: Quad Core Intel i7 7700K 4,2 Ghz – or more
Memory: 16 GB RAM
Graphics: NVIDIA GTX 1060 or better
DirectX: Version 11
Storage: 5 GB available space
Additional Notes: Mouse + keyboard. Includes hearing aid and colour-blind options
Screenshots